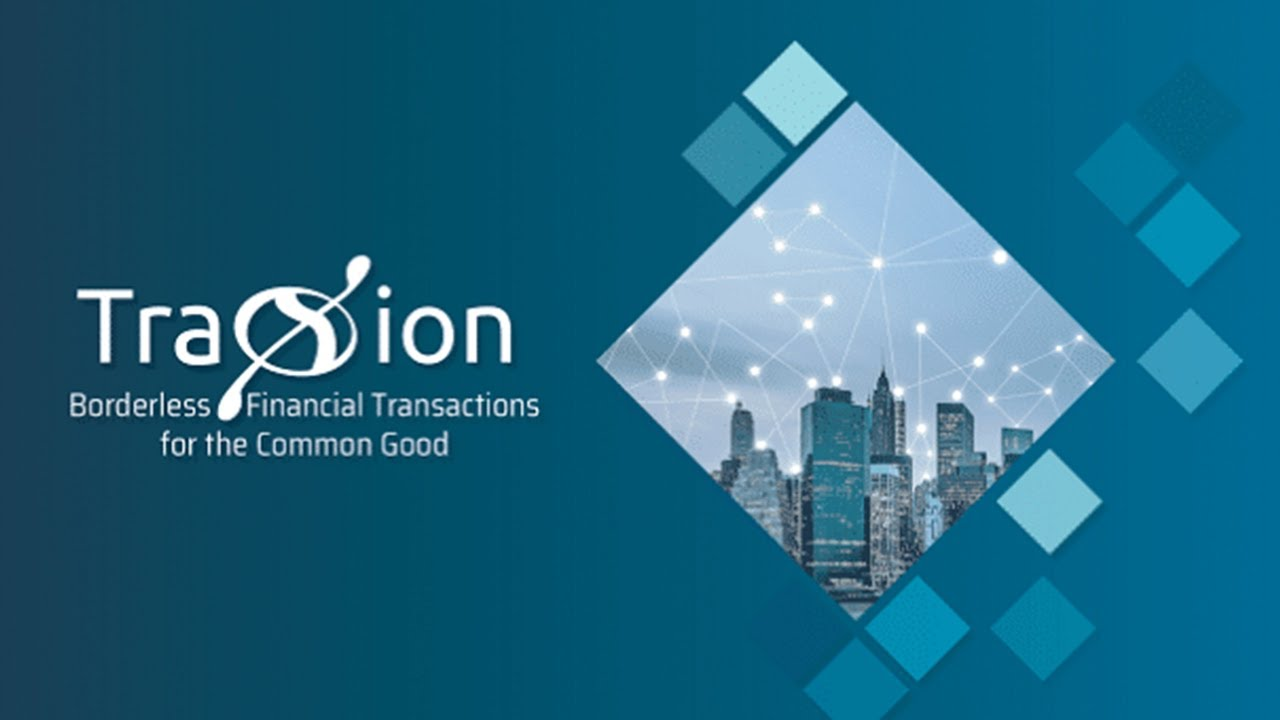 About TraXion Ico
TraXion has launched several products and services to prepare itself for this exciting event of involving the crowd in its mission. The company plans to have significant infrastructure in place prior to the initial coin offering (ICO). To date, The company has built four of the six elements in the proposed economies of scale. TraXion aims to be a better bank in a blockchain-driven environment, enabling its community to load, send, save, spend, lend, borrow, and more using a secure, simplified yet compliant application. It is an environment where for-profit meets non-profit sectors and develops a synergy towards corruption-free social impact activities.
TraXion is building a crypto-economy to last, therefore, the focus will be on the scale, elimination of middlemen, and decentralizing legacy systems. To achieve these goals, it will offer white-label platforms across the globe and connect them in a distributed, permissioned and secured blockchain. It will be used by banks, operators and agencies in key jurisdictions to process in different fiat currencies and facilitate cross border transactions without the need for counter parties while also enabling all players donate to causes thisbblockchain trusts.
Features
Today, making international payments in developing countries can be costly, laborious and error-prone, with transactions in different currencies often requiring multiple intermediaries and taking days or weeks to complete. TraXion payments system is intended to simplify the way funds are exchanged around the world, and to reduce settlement time from days to seconds. Each payment is immutable once recorded, and settlement instructions are provided via smart contracts on Hyper ledger Fabric. The elimination of intermediaries and counter parties will naturally make any financial transaction gets through the network faster and cheaper.
Borderless
Cheaper
Faster
Agentless
Global
Scalable
Auditable
Smarte
TraXion vs Other Platforms
In the decentralized banking sector, TraXion share the same vision as other platforms that also attempt to revolutionize the public's access on financial products and services. Like other block chain solutions both past the Initial Coin Offering – now in the development stage – and about-to-enter the aforementioned stage, TraXion aims to create friction less banking on a transparent and shared ledger. It will also allow financial transactions including payments, lending, investments, and remittances on the platform. Apart from other budding solutions with similar models, company's potential poses superiority in terms of creating a more complete platform where both the banked and unbanked will enjoy equal yet empowering opportunities and access to resources.
Problems
Financial Inclusion
Blockchain's disruption of the financial services sector supposedly changes this. Blockchain overcomes many of banking's current limitations. Unlike banks, no physical branch presence is needed for blockchain to work. Since blockchain operates on a distributed network, there's no need for a complex and expensive private infrastructure to run. It refers to the access of people to a formal financial system. In the status quo, it's the access to financial services such as banking that accounts for financial inclusion. Unfortunately, over 2 billion adults remain unbanked. In many of these developing regions, mobile money has taken the place of most financial services
Speed
According to proprietary McKinsey research and analysis on cross-border payments, the average time to complete a cross-border transaction is three to five business days, which includes the final mile transfer via a domestic payment network, such as Automated Clearing House.
Cost
The fees accumulate along the process of transferring the money to the end receiver. Charges increase as the transfer go through the bank where the senders request to, then another additional charge going through the central bank, and another accumulation when going across the border to the recipient's country's central & local bank respectively, counting the foreign exchange fees in the process.
Marketing
Starting in Southeast Asia
The Southeast Asian internet economy is predicted to reach 200 Billion US Dollars with the region's mobile connectivity rate higher than the global average by 2025, according to Google and Temasek's findings. It is also predicted that the internet speeds will continue to soar, and more people will get an opportunity to go digital. The Philippines remains one of the countries with social media penetration higher than global average at 58% .
Beyond Southeast Asia
The market is vast and there are two segments TraXion can later on tap by closing the small business credit gap at average lending spreads and conservative estimates of the fee-based services amounting up to $270B and by including unbanked adults into the formal financial services spending levels on an average to that of lower middle-income countries amounting up to $110B.
Current Blockchain Market
This market is quickly emerging and a lot of industries are realizing the importance of blockchain in the changing times and requirements of businesses and communities. This is the illustration of how vast the involvement of several industries and the dynamics that go with it.

50% of tokens will be allocated to token sale contributors and will be transferrable when crowd sale ends.
20% of tokens will be allocated to the team and will be locked by the smart contract for 12 months.
5% of tokens will be allocated to the community to incentive developers, partners, strategists, and other members of the community who wants to leverage TraXion network to build new products and partnerships.
20% of tokens will be allocated to TraXion's parent company, Pluma Technologies Ltd, and will be held as a provision for future expenses, partnerships, business development, marketing and strategic acquisitions.
3% of tokens will be used to eventually create a bounty program. Unused token will be reallocated back to the reserve.
2% of tokens will be allocated for corporate social responsibility . It will serve as a grant given to its trusted charity donation platform gavagives.com to be used for rewards program.
Fund Allocation
Initial funds will be poured out on adding more Hyperledger developers to complete more projects simultaneously to roll-out immediately to the market. TraXion is in the process of securing and finalizing partnerships with MasterCard and IBM. Currently, there are ongoing partnership contract reviews with 3 major banks in PH and 2 remittance companies.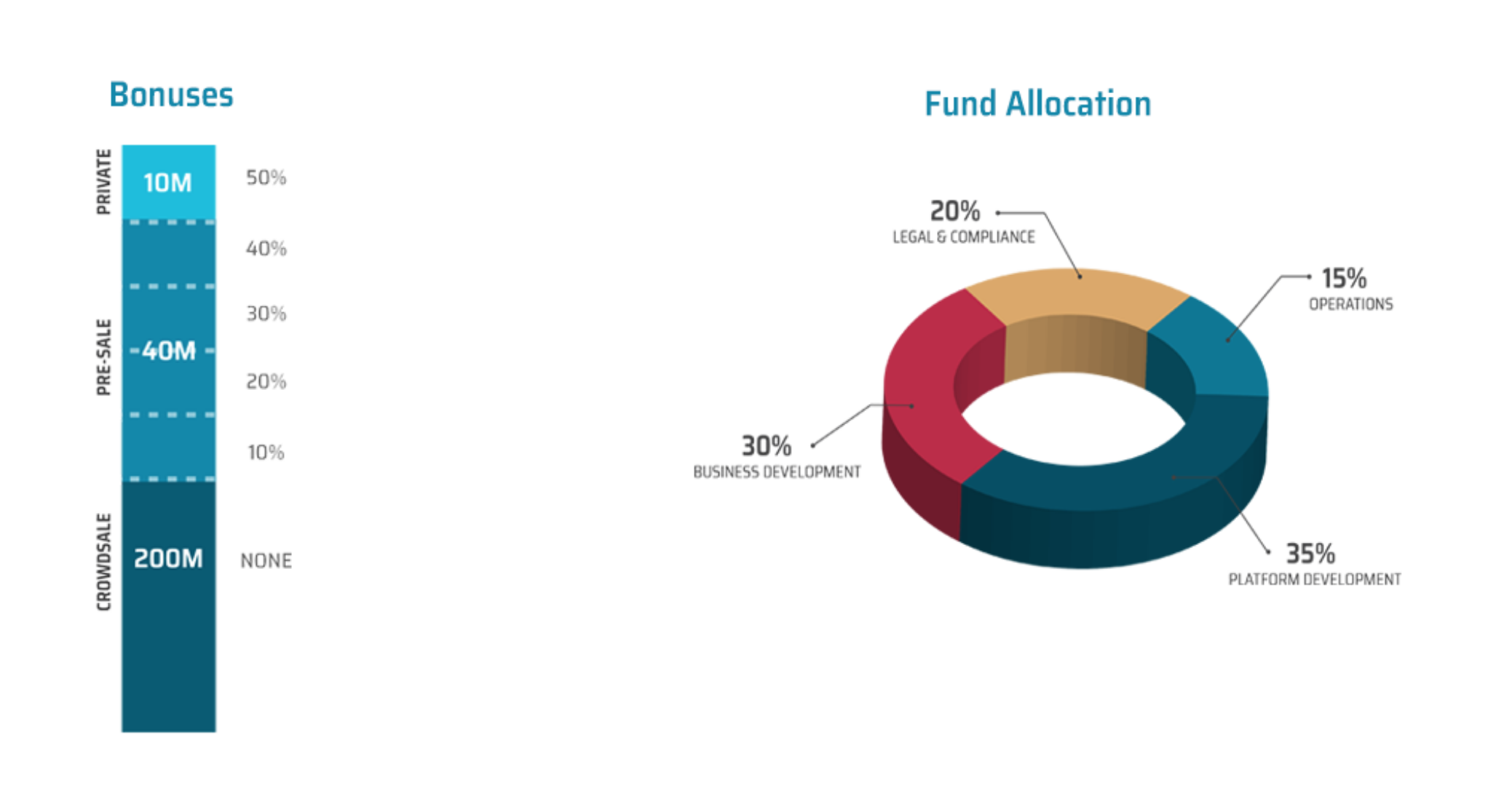 Legal
The TraXion token does not have the legal qualification of a security since it does not give any rights to dividends or interests. The sale of company tokens is final and non-refundable. the company tokens are not shares and do not give any right to participate in the general meeting of Company. The company tokens cannot have a performance or a particular value outside the TraxionChain Platform. Anyone purchasing platform tokens expressly acknowledges and represents that she/he has carefully reviewed this white paper and fully understands the risks, costs and benefits associated with the purchase of TraXion.
Risk
Acquiring TraXion tokens and storing them involves various risks, in particular the risk that Company may not be able to launch its operations and develop its blockchain and provide the services promised. Therefore, and prior to acquiring the company tokens any user should carefully consider the risks, costs and benefits of acquiring TraXion tokens in the context of the crowdsale and, if necessary, obtain any independent advice in this regard.
Team Advisors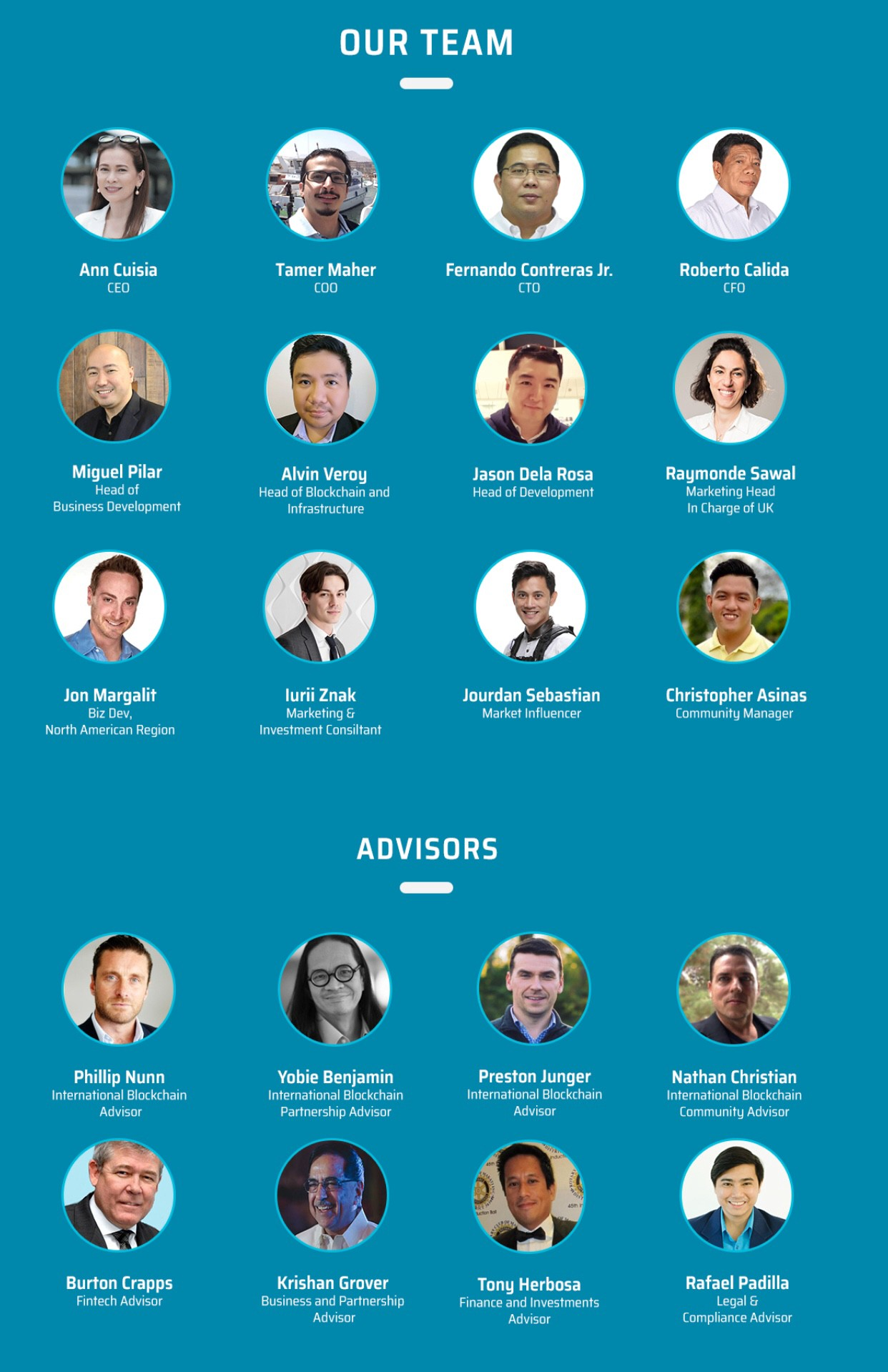 More information found about the links below,
Username: ghosong
TraXion : Transitions You To A Crypto Ready Society
Reviewed by
haw
on
June 14, 2018
Rating: