Playgame.com provides a convenient blockchain-based platform to game developers where they can distribute as well as crowdfund their innovative gaming projects successfully. It's SDK will allow the a game developer and publisher their own token economy in the games developed or published on Playgame. The developers signing up with the blockchain platform will even have the privilege to beef their games with attractive features like token gifts for loyal users, multi-players with pool prizes and tournaments that will reward in cryptocurrencies.
Problem
The launch of digital distribution platforms such as Apple's iOS App Store (2008) and Google Play (2012) have contributed to the rise of indie game studios. The ease of entry to these platforms have allowed game developers to bypass traditional large game publishers like Electronic Arts. The instant accessibility to a large global player base conferred by these platforms allow indie game studios to compete with established game companies and profit off the games they have passionately created. Some successful one-man indie game studios that have generated millions in revenue include Andreas Illiger's Tiny Wings (2011) and Dong Nguyen's Flappy Bird (2013). These were commonplace in the early years of these platforms. However, established studios with huge reserves and connections began entering the marketplace, causing indie game studios to struggle with increasing CPI (Cost-Per-Installs) and competition F2P (Free-to-Play) Games. These F2P games require a higher initial capital outlay of resources to be successful and are thus dominated by big game studios.
The situation was made worse by the high commissions (30% off revenue) from platform providers that reduce developer's margins. Developers have also complained about the lack of transparency, inefficient payment calculation and distribution. These platforms are also overcrowded with thousands of games released daily. Top-grossing games that make up 50% of the store's total revenue dominated by established big budget mega studios. As such, these digital distribution platforms are no longer the "Mecca" (champion and go-to-platform) for indie game studios. The current crypto-revolution is a "God-send" solution for the game industry. It opens new possibilities in game distribution and a new, emerging market of gamers (>1 million) engaged in the Crypto-world who are eager to find new uses for their Crypto/Digital assets. Blockchain technologies offers a decentralized, efficient, open, and transparent payment system than can be adopted in a gaming platform, benefiting both developers and gamers. Moreover, features such as crowdfunding, marketing, monetizing, acquisition, and retainment of users can be incorporated into the gaming platform with blockchain. These features are what indie game developers and small-budget studios need to survive and succeed in this increasingly competitive marketplace.
Game developers will no longer depend on traditional platforms to publish their games.
PlayGame.com is the first decentralized Crypto Arcade Playground that uses blockchain technology to offer a simple world-class solution for game developers to fund their amazing projects. They will be able to acquire, retain and monetize their games to crypto-enthusiasts, without having to worry about payment discrepancies. PlayGame.com will be able to combat rampant piracy issues and allow indie developers to compete on the CPI (Cost-Per-Install) war. Indie studios would have the funds to hire good talent to design Free-to-Play games that have long development timelines. These games would be able to compete with big game studios in this space where (paying) conversion rates, ARPU (Average Revenue per User), ARPPU (Average Revenue Per Paying Users) and ARPDAU (Average Revenue Per Daily Active Users) are diminishing from an overcrowded game development scene.
PlayGame.com provide game developers with everything they need: technical solutions including smart-contracts, marketing outreach with our easy to remember domain name: PlayGame.com, advisory and management expertise driven by our team of 20 game industry experts.
PlayGame.com provide game developers an amazing chance to create games for Cryptoenthusiasts which is an emerging market. Fun games where people pay tokens to play and compete to win more tokens of other cryptocurrencies. This solves the problem of acquiring, monetizing, and retaining users for indie game developers.
PlayGame.com, together with game projects within its ecosystem form the PlayGame economy, a space powered by PlayCoins that perform a variety of utility roles for Gamers and Game creators.
PlayGame.com solves the funding problem that often plagues new developer aiming to turn their ideas into wonderful games. The transparent blockchain decentralized ecosystem backed by the PlayCoins Economy makes it possible for game projects/idea creators to receive proper funding and gives assurance for backers when they back projects that they see potential in.
Our mission is to help gamers, game developers, entrepreneurs, investors, advertisers, and other future-thinking crypto enthusiastic people convert their game ideas into fully-functional games that can be enjoyed by millions of people regardless of their location, origin, game devices or socioeconomic status.
Solution
PXG is a crypto-token of fixed supply. Only 1,000,000,000 (1 Billion Token) will ever be created. It is fractionally divisible, and units of PXG are fungible and transferable.The Ethereum blockchain will serve as the backbone for PXG. We have chosen Ethereum because of its flexibility and adoption rates. Gamers can easily send PXG to play on our platform and to each other, provided both the sender and recipient have an Ethereum compatible wallet. Game developers and publishers can incorporate this function – for gamers to pay and participate in game rooms and tournaments to earn more tokens. The blockchain will act as a multi-game database, securely storing all leaderboard scores and PXG. With the new PXG token, we aim to create a digital decentralized arcade playground for Crypto-holders and traders, while also helping game developers and publishers to build their games without worrying about CPI-cost, costly team building and maintenance of F2P gameplay. Blockchain technology makes it possible for gamers to find, fund, play and win tokens from the games they love, and for game developers to build them.
BENEFITS
Benefits for game publishers/developers
Open source SDK, easy to use with integrated wallet
Monetize directly to users, no gatekeeper fees and profit sharings*
Empowering games to use cryptocurrency in their game economy
No worries on fraud, chargebacks and other payment gateway problems as everything is built on top of blockchain technology
Full access to our crowdfunding platform (FunFund Initiative)
Benefits for gamers
Get rewarded with tokens while playing games
Full control of ownership of any virtual goods
Buy in-game purchase with PXG Token
Double your tokens by entering tournaments and staking your tokens
Trade PXG tokens in supported exchanges globally
Token Sale
PXG has a total supply of 1 billion tokens (1,000,000,000 PXG) with details of the token metric as follows:
600 Million tokens will be sold at the ICO stage
100 Million tokens for advisors and airdrop programs, bounties and other affiliates
200 Million tokens for the team and will be locked for at least 2 years
100 Million tokens to maintain PlayGame platform network growth
PlayGame has a soft cap at 150 million tokens and hardcap at 600 million tokens. Soft cap is a minimum number of sales of tokens so the project can run.
Minimum purchase for token sales is 100 ETH (around 700 million rupiah) on private sale, 10 ETH (around 70 million rupiah) on pre-sale, and 2 ETH (around 14 million rupiah) on crowd sale). It is quite interesting because the minimum number is quite high in the crowd sale phase because ICO usually only has a minimum of 0.1 ETH in that phase.
Roadmap
Meet up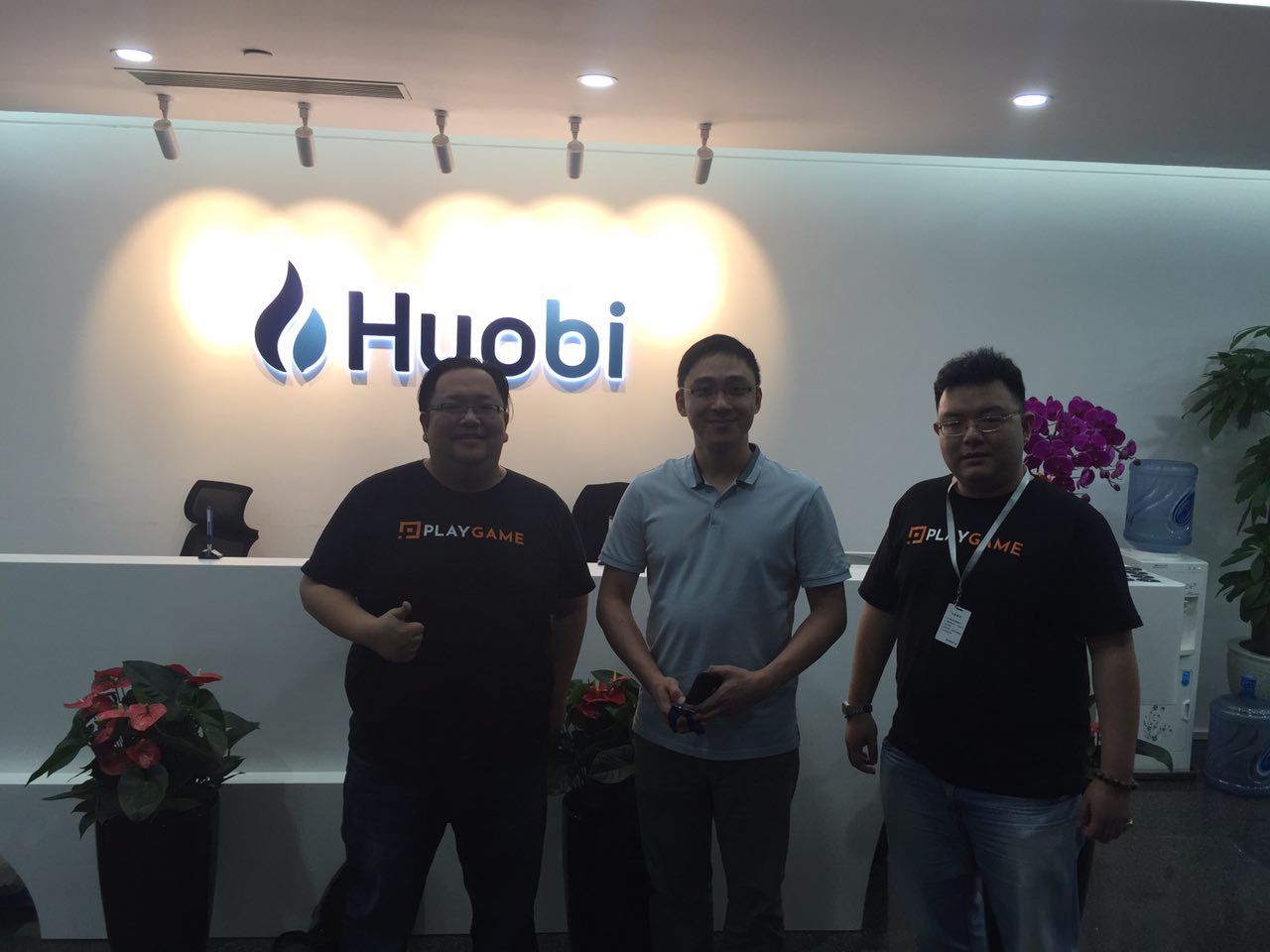 Team
Advisor
For more information below
PlayGame: Powering real economy in the gaming world
Reviewed by
haw
on
October 15, 2018
Rating: