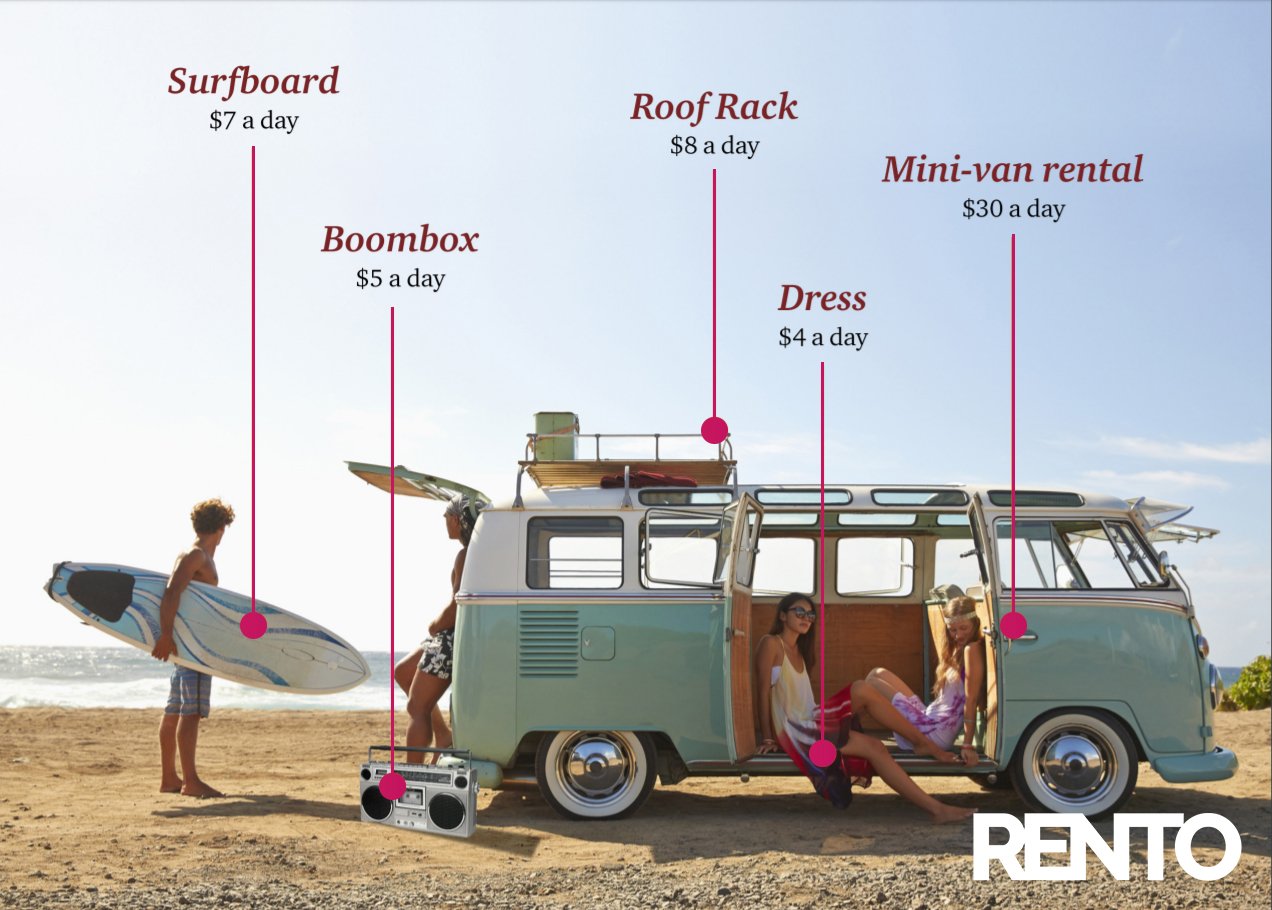 Rento is proposing a global sharing platform for businesses and individuals that allows renting of underutilised assets. Unlike competitors in the market, Rento allows rental of any item type rather than focusing simply on one category (cars, boats, holiday rental).
Furthermore, Rento leverages blockchain technology to implement a trusted environment through smart contracts that ensure rental conditions are met and that the parties can rely on one another to deliver and return the product or the service.
Rento aims to introduce the sharing economy in the daily lives of people everywhere, reducing waste in the world and allowing more people to enjoy a variety of services and products without having to shoulder the cost of owning every type of item they use.
Blockchain technology provides opportunities in the sharing economy due to its immutable records, transparency, and smart contracts.
Rento Model Store
Rento Model Store is a proposed rental store that will feature a wide range of assets, such as cars, boats, scooters etc. This will not only build credibility for the Rento platform but will also promote the sharing economy vision since all rentals will be done through the Rento platform. The Rento Model Store will provide an in-person experience, allowing Rento to get first-hand feedback as people use the service.
Furthermore, this business model also represents a pathway to building of a brand and a franchise. For an interested person to own and operate a Rento Model Store under the Rento franchise, one would need to satisfy a number of conditions outlined in the franchise agreement. In addition to the payment of the franchise fee outlined therein, one would need to purchase the amount of Rento tokens stipulated in the same agreement and hold the Rento tokens for a minimum period of two years.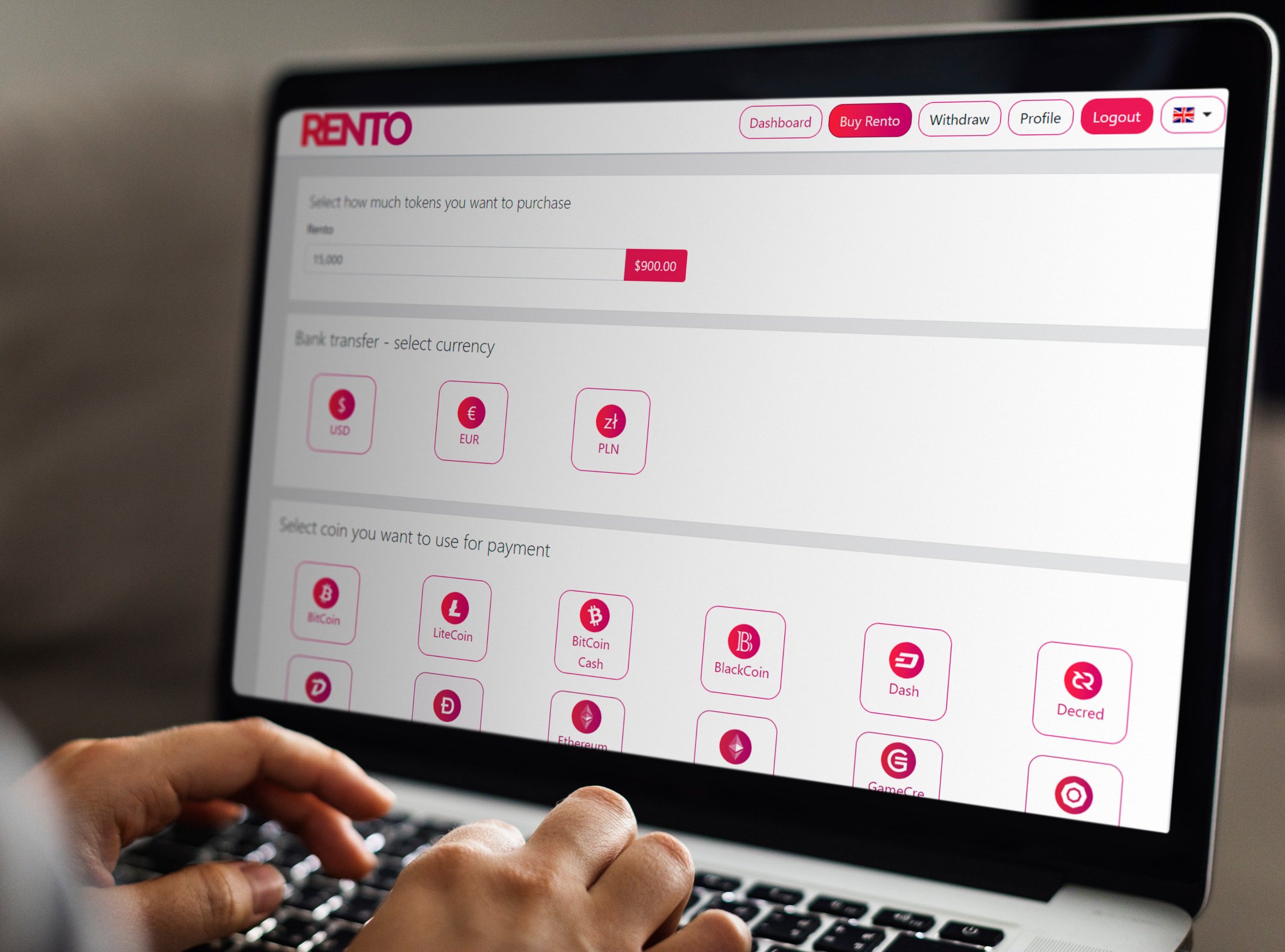 Introduce transparency: sharing economy relies on trust between parties. Considering a limited interaction between an owner and a customer, it becomes imperative to maintain operational transparency within the ecosystem. With blockchain technology, each of the parties can access relevant information easily, creating a trusted environment for transactions.
Lower transaction charges: in comparison to the traditional financial institutions, transactions on a blockchain cost less and are processed within a fraction of a second. In traditional banking, transaction charges drastically grow in case of international transactions considering forex conversion fee, transfer fee, and remittance charges. Digital cash makes these transactions seamless, keeps fees low and transparent.
Limit fraud: blockchain technology prevents feedback manipulation on public listing platform. The open structure of blockchain allows very limited possibility of fraud. Additionally, it facilitates built-in validation methods for feedback, ensuring its authenticity throughout the system.
Risk management with smart contracts: smart contracts offer an efficient way of preventing risk. Smart contracts can guarantee payments and deposits while items are being rented, providing financial risk protection for the product owner.
Advantages
Thus, Rento offers us incredible opportunities, unlimited banal market directions like car rental, apartment or hotel. With the help of a decentralized application, you can think more widely and get what you want anywhere in the world. This application will be very important for both businesses and individuals, as thanks to the blockchain, Rento is able to reduce transaction fees that centralized companies reach just cosmic amounts, as well as to provide a transparent trust relationship between the parties to the contract.
Moreover, the founders of Rento do not intend to limit themselves only to large objects or objects of rent, they intend to launch the concept of such segments of goods and services, thanks to which you can rent even some household items. It can be a variety of lawn mowers, snow plows, etc. Which I find very interesting.
But again, to avoid any illegal actions all the terms of the contract will be fixed with the help of a smart contract. Where all the necessary information about the operating conditions, the cost of the transaction and other data will be collected. Such an approach would make it possible in the future to resolve any disputes quickly, even if they did arise. And they usually can occur often, because we are all people and we tend to create various kinds of conflicts out of the blue.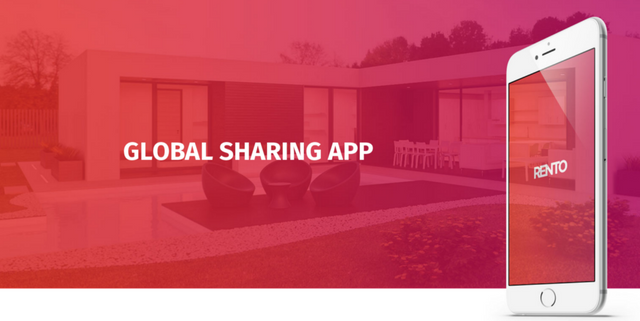 To this impact, Rento plans to utilize blockchain technology to
Secure international and native transactions
Utilize sensible contracts for security deposits
Make sure that reviews of things lenders, borrowers, services, and things are real and verified
Scale back friction for transactions
Verify the transactions themselves and guarantee payment for services moreover as compensation through sensible contracts for any breaches of the contract.
Benefits for Rento token holders
Lowest price for Rento token, which might be used as a fee on Rento Blockchain
Easier for ICO participants to become a Rento Model Store franchise owner
Least expensive deposit to participate among the Rento Model Store Franchise
Serving to the growth of sharing economy
The chance of being a Resto stockholder, after we tend to receive a license
Once issue of the security Token, shareholders will receive dividends from company profits
Infomation Token RTO
Token name Rento
Ticker Symbol RTO
Start of public sale 16.10.2018
End of public sale 28.02.2019
Total supply 600 000 000 RTO
Decimal places 8
Token standard ERC20
Network base Ethereum Network
Tokens for sale 264 000 000
Price range for token sale $0.01 - $0.12
There is currently no Rento token market , and it is possible that such a market may not arise or be sufficiently liquid in the future due to various circumstances, including, among other things, the limited ability to transfer the rights granted by the token. Accordingly, users will not be able to dispose of their Rento token or to exercise or dispose of any rights.
Roadmap
Team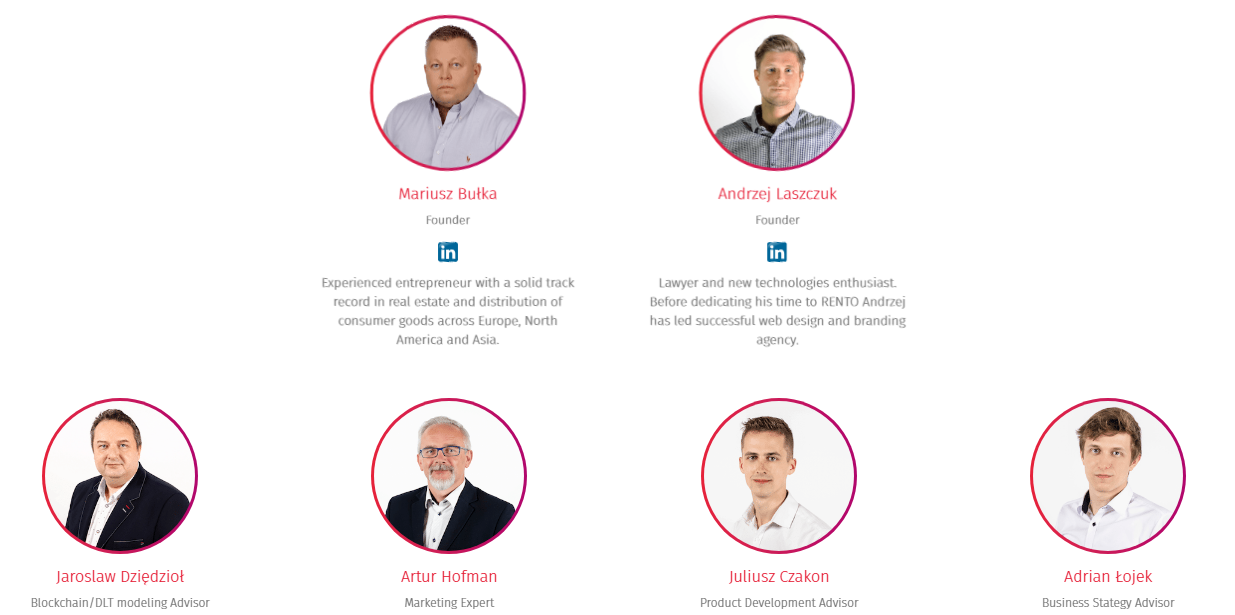 For more detailed information you can visit below:
Rento – an Ecosystem for Sharing
Reviewed by
haw
on
January 22, 2019
Rating: