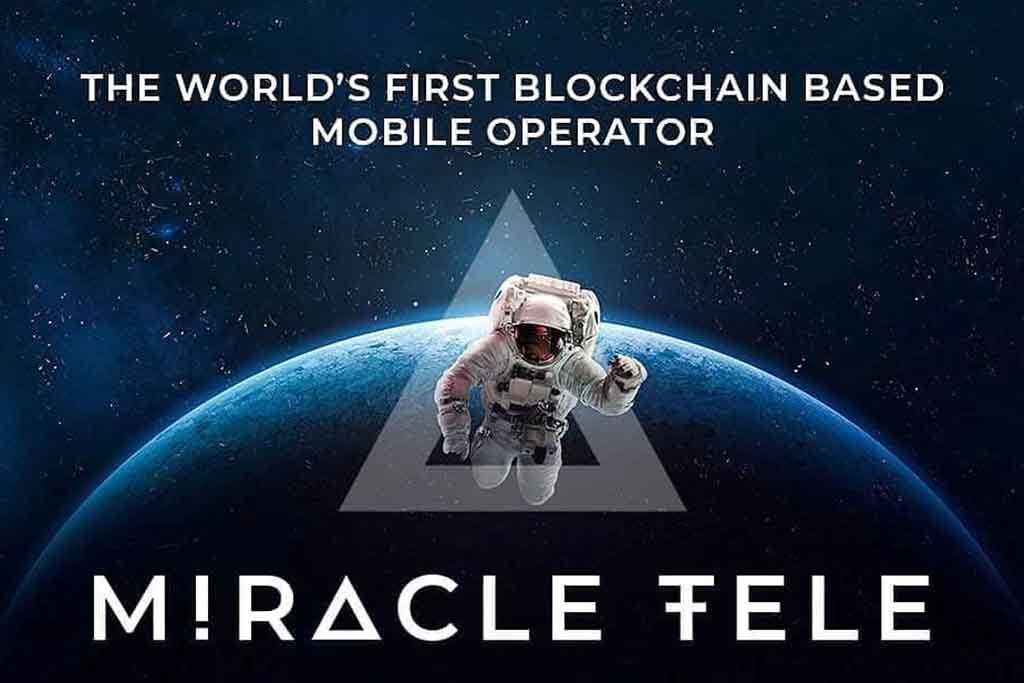 Miracle Tele is to disrupt the mobile network industry with its new decentralized mobile network platform offering much lower rates for call and data services.
Mobile phones and the networks they run on have become an integral part of human life. Over time, prohibitively expensive mobile services have gradually become cheaper. However, prices are still too high, due to the enormous outlay required for infrastructure, communications hardware, personnel, repairs and maintenance. These costs are inevitably passed down to users via call and data package rates.
To make matters worse, companies are reluctant to offer free services, with extras being charged for at every turn. Excessive paperwork and overly complex and restrictive contracts are also major turn-offs for the modern user. Miracle Tele is hoping to change all this and disrupt the mobile network industry with its new decentralized mobile network platform, thereby handing power back to consumers.
Miracle Tele is a blockchain-based MVN or 'mobile virtual network'. This means that unlike a standard network, conventional telecoms infrastructure is not required, which translates to huge savings in terms of operating costs. Therefore, an MVN is able to pass these savings on to users by offering much lower rates for call and data services.
The network will be global with the operation available in 163 countries. All calls within it will be treated as local calls. No roaming charges will apply. Outgoing calls will be set at EUR 0.20, with incoming calls free of charge. Miracle Tele claims the data charges will be the lowest in the industry, though they will vary, depending on the country. According to its developers, Miracle Tele is in the final phases of testing.
No contracts will be required for conducting payments within the network. Due to "Pay as You Go" feature, users will only need to enter his or her name and address for SIM card delivery. Also, unlimited virtual numbers will be available for users (EUR 2-3 for US, EU, Canada, Australia and others – plus monthly fee of EUR 0.5-1.5). Moreover, communication via WhatsApp and Telegram messaging apps will be free of charge on the network.
The users of Miracle Tele will also benefit a facility for topping up credit with a variety of crypto and fiat currencies. According to the network's reward program, users will be able to stake their TELE tokens on Miracle Tele and earn rewards in multiple crypto/fiat currencies.
Miracle Tele plans to launch its own proprietary blockchain in 2020. This should result in significantly lower rates for customers as Ethereum transaction costs and transaction limits will no longer be an issue.
Miracle Tele's native ERC20 compatible token is the TELE, which is currently in distribution. The total token supply available has been set at 150,000,000 TELE, with a rate of 1 TELE to EUR 0.1. No time limit has been set for the end of the distribution event, and no minimum/maximum investment limits apply.
Miracle Tele is currently running a social media bounty campaign, which will be followed by an airdrop at the end of September. This will last for one month. Additional services such as a multi cryptocurrency wallet and prepaid crypto debit cards will also debut during the token sale.
Given the ubiquity of mobile networks and blockchain technology's steady advance into mainstream use, it was only a matter of time before companies started combining the two spheres. This has obvious benefits for the end user, mainly in terms of reduced costs and increased convenience. If Miracle Tele lives up to expectations and delivers consumers a new, cheaper way of communicating, it could reshape the way the telecom industry works, and reap the rewards.
Miracle Tele Conclusion
Our sentiment about this organization is viewed as positive. Telecom organizations are right now offering terrible administrations with high costs, it is the ideal opportunity for new choices to show up and in the end have their spot and we trust that Miracle Tele has a shot at being a pertinent performing artist in this procedure of progress
#MiracleTele, #token, and #cryptocurrency hashtags
Website:
https://miracletele.com/
Lightpaper:
https://miracletele.com/files/lightpaper.pdf
Facebook:
https://www.facebook.com/MiracleTele/
Twitter:
https://twitter.com/MiracleTelecom
Instagram:
https://www.instagram.com/miracletele/
Telegram group:
https://t.me/miracletelecom
Bitcoin Profile:
https://bitcointalk.org/index.php?action=profile;u=2256713
Miracle Tele Aims to Shake Up Mobile Network Industry With Tele Token
Reviewed by
haw
on
April 08, 2019
Rating: